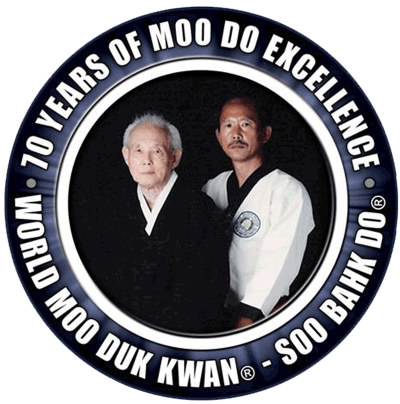 Hwang Kee's Moo Duk Kwan® martial art organization is celebrating its 70th year of global success throughout 2016.
The year long celebration of the Moo Duk Kwan 70th Anniversary was kicked off in South Korea October 30 to November 1, 2015 with a gathering of practitioners from around the world and an agenda of group training, cultural experiences, demonstrations and banquets.
The celebration of the 70th year of the Moo Duk Kwan® continues during 2016 with numerous Moo Duk Kwan® events planned in the USA and other countries worldwide where Moo Duk Kwan® Alumni and current members will gather for training and brotherhood.
Check in at the Moo Duk Kwan® Mall often to stay abreast of all things Moo Duk Kwan®.